Product Description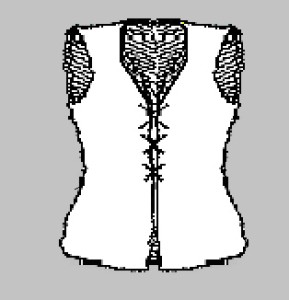 Our basic Peasant jerkin is best described as a semi-fitted, fully lined vest with front laced closure that you have seen around your local Renaissance Faires.  It is made in Tudor era style 100% wool and lined in coordinating linen.
Please specify size (see chart for sizing information).
Wool . . . $97.00 special order only.  Please allow 4 weeks for construction.